DMP (Data Management Platform) – organizes, stores and manages information. DMP splits data into segments that are useful for publishers, advertisers and agencies.
It can be used for storing and managing data only.
But for marketing needs DMP manages user cookie IDs and generates audience segments.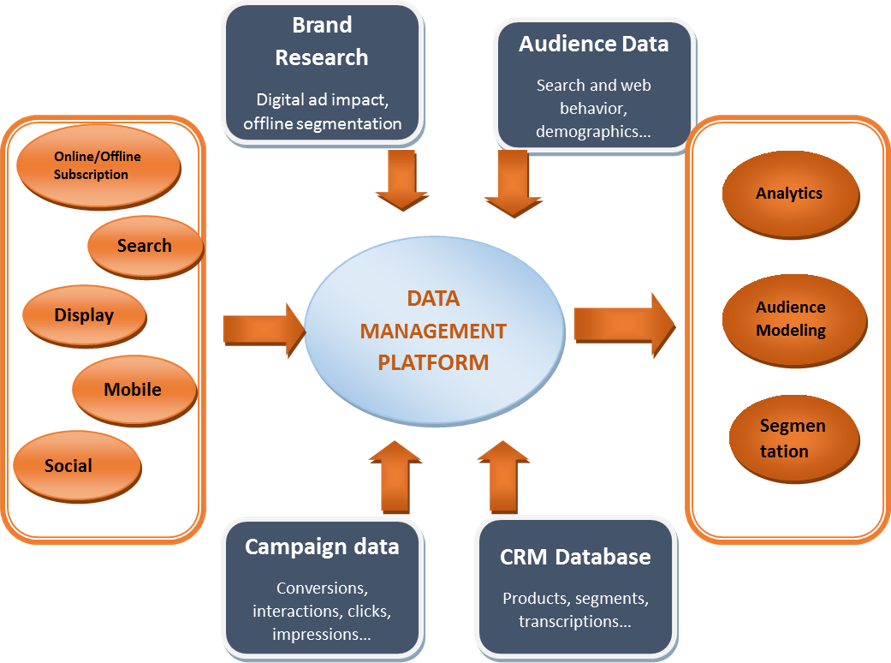 iAgeEngineering provides customizable DMP solution for marketing that
– Collects user IDs
– Works with first-party, second-party and third-party data
– Makes matching with other DMPs
– Customizable for your needs
– Upload/Download data in suitable format for you
– Upload/Download data by any publisher and segment
DMP collects first-party data. It can also process data from other systems.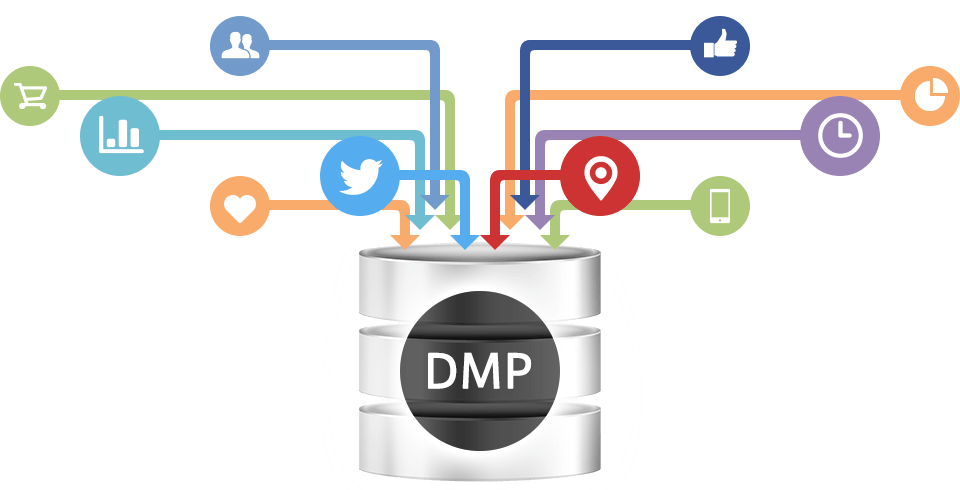 Our solution can be  integrated with other systems or can be used as a layer between two other systems that can t be connected to each other for some reason.
You can have DMP right now and easily customize it for your needs.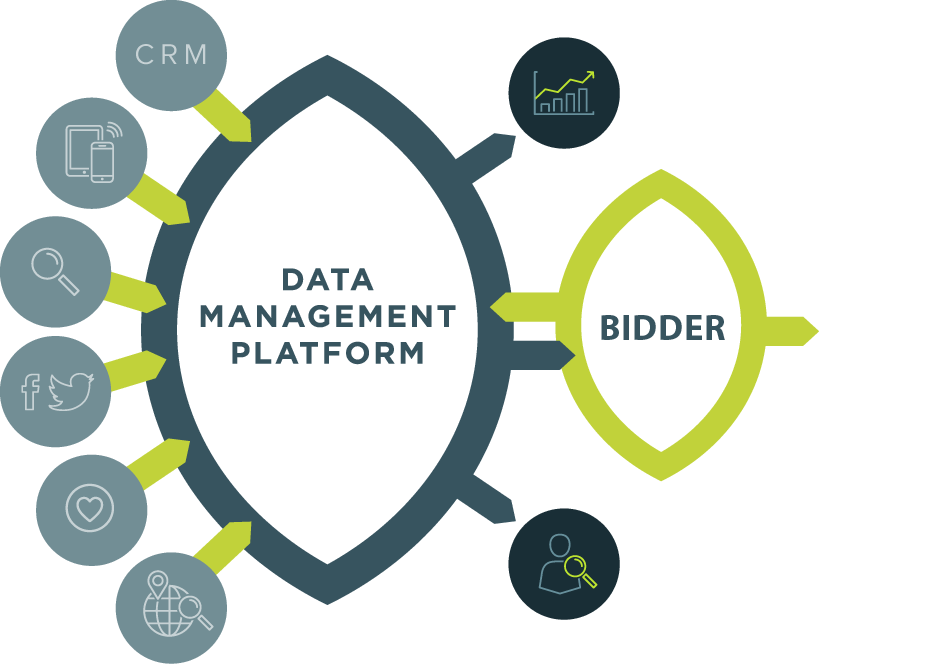 DMP represents powerful marketing solution in combination with Bidder.